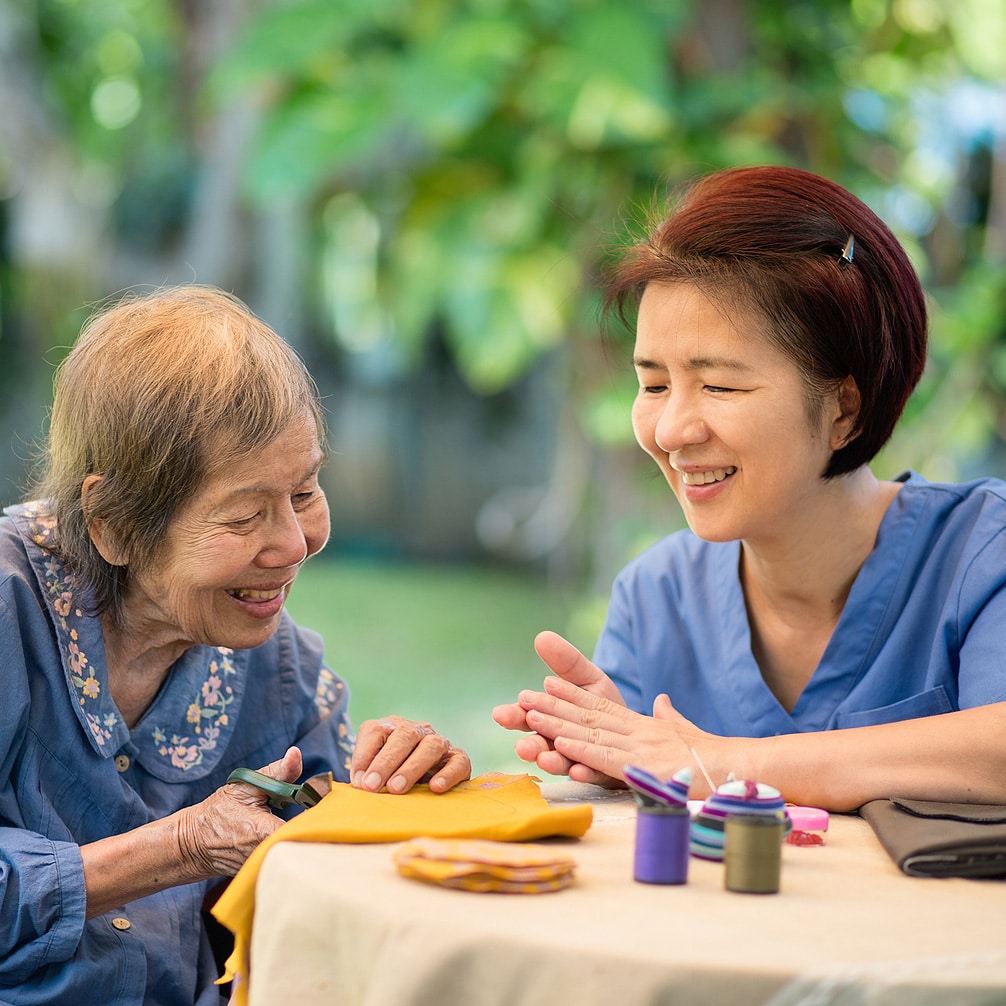 Social engagement is one of the key elements for a better quality of life, no matter what age.  In aging, socialization becomes challenging for some, especially with mobility restrictions. Studies have shown that isolation and loneliness can create depression and deteriorate one's mental health. CommuniCare Nurse Registry understands the importance of mental stimulation and has prioritized all care plans to improve mental stimulation.
Coordinating communication to family members via phone, email or video chat
Read stories aloud from a favorite book, magazine or newspaper
Playing a game to stimulate the mind
Running errands together or attending a doctor's appointment
We are here for you, providing quality home care services at an affordable rate that your family deserve. Call us discuss an affordable home care plan in a Free Consultation. Get Started today!