How to Help Seniors with Alzheimer's Disease
A senior's need for increased care, particularly from a companion, is a natural part of aging. More importantly, when they are affected by certain age-related conditions that render them helpless, their demand for care becomes totally dependent on their companionship. Alzheimer's disease is a major disorder that affects seniors, and as a companion who provides at-home care for a senior, this can be a challenging and possibly overwhelming responsibility for you. However, having a proper awareness of the nature of this condition offers you a clear perspective to adequately care for your senior. Hiring services like home care can help the family caregiver and the senior have peace of mind. Home care professionals provide companionship, comfort, and safety in the home.
What is Alzheimer's Disease?
Alzheimer's disease is an irreversible, neurological brain disease that gradually lessens memory and thinking skills, as well as the ability to do even the most basic tasks. It is the leading cause of dementia, a term that spans memory loss and other cognitive problems. Alzheimer's disease is responsible for 60-80% of dementia cases
Signs and Symptoms of Alzheimer's Disease
Difficulties recalling recent events are the most prevalent early indication of Alzheimer's disease in a senior. Troubles with language, random fluctuations in mood, loss of motivation, self-neglect, withdrawal from family and society, and wandering problems are symptoms that appear as the disease worsens.
Ways That You Can Assist Your Senior with Alzheimer's Disease
It is important to remember that each person with Alzheimer's disease may react to various techniques differently, and their effectiveness will likely vary as dementia progresses:
Be Patient Communicating
When speaking with your senior, it is critical to choose simple words and a nice, calm tone of voice. Before speaking, make sure you have their attention by addressing them by their name and making eye contact. If they are having trouble finding a word or communicating a message, be polite in offering the word(s) they are seeking.
Create a Daily Routine
For a senior with Alzheimer's disease, activities of daily life such as bathing, eating, and dressing pose a number of difficulties. Your senior may claim to have recently showered, yet in reality, their last shower was a week ago. They may become confused by the procedure or fearful of falling in the water. As a result, schedule your senior's bath or shower for a time when they are most relaxed and cooperative.
Eating and drinking require the use of the senses as well as coordinated fine motor processes, both of which can be affected by Alzheimer's disease. Making a few changes to your senior's mealtime routine can help them get the nourishment they require. Allow your senior to choose what they want to eat, but keep the number of alternatives to a bare minimum. Make an effort to provide foods that are appealing in terms of taste, texture, and color.
Make it a habit for your senior to get dressed at the same time every day so that it becomes a part of their daily routine. Also, give them the option of selecting an outfit from a limited variety. If your senior has a favorite outfit or piece of clothing, consider buying several of the same styles in a range of colors.
Plan Activities Encourage Them To Stay Active.
Incorporate basic and brief actions with few steps into your senior's daily routine, and assist them in doing so at a consistent time each day. Remember to compliment them on each step they take, and keep an eye out for signs of restlessness or unhappiness. If your senior becomes frustrated, provide gentle support or switch their focus to something else.
Be Gentle When It Comes To Your Senior's Incontinence
As Alzheimer's disease develops, your senior may lose control of his or her bladder and bowels. Be tolerant when your senior has an accident because incontinence can be upsetting and embarrassing even for them. Keep an eye out for indicators that they may need to go to the toilet, such as restlessness or pulling at their clothes, and take action immediately.
Recognize That Sleep Issues Might Occur Frequently.
During late-day or twilight hours, and even late at night, your senior may become restless, anxious, and irritated. As a result, keep a late-day schedule that is similar to your senior's lifelong nighttime routine. This could include things like watching the evening news, cooking dinner, or putting on their pajamas. Encourage exercise because it is essential for better sleep.
Hallucinations and Delusions
Hallucinations are when you see, hear, smell, taste, or feel something that is not actually there. Delusions are false beliefs that a person believes to be true. Hallucinations and/or delusions may occur in your senior with Alzheimer's disease. Avoid fighting with them about what they are going through and instead aim to respond to their feelings; if they are terrified, soothe and reassure them. Do not show violent or scary television shows or movies to your senior since they may not be able to tell the difference between reality and fiction.
Conclusion
While caring for a senior with Alzheimer's disease might be difficult, you should take time to relax and look after your own physical and mental well-being. Remember that you can only provide companion care to your senior at home if you are in the proper mindset.
If your senior is having difficulty cooking, cleaning, bathing or otherwise taking care of themselves, consider home care services.  Companion care at home will take a burden off you and your family by taking care of everyday tasks for your senior.
CommuniCare Nurse Registry Provides Home Care Services in the Pembroke Pines and South Florida area. Call today for more information: (954) 362-7058
Sources:
https://en.wikipedia.org/wiki/Alzheimer_disease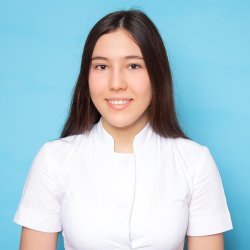 Latest posts by CommuniCare Nurse Registry
(see all)